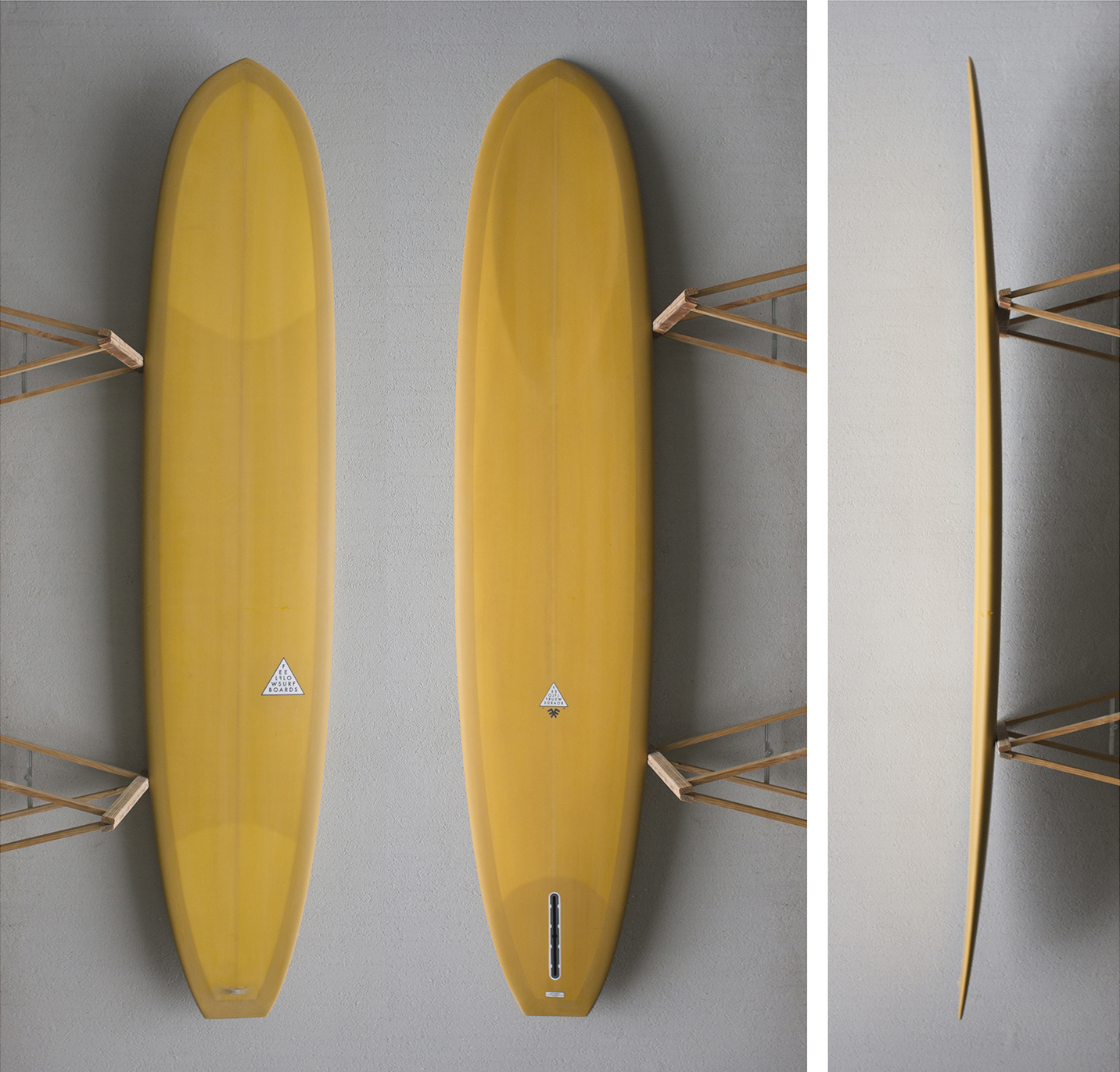 ︎LOG
NOSERIDER
---
This one is all about hanging at the nose.
Low entry rocker transitioning into a smooth constant curve and ending in an accentuated tail lift. Smooth rolled bottom and slightly pinched 50/50 rails that get really sharp at the tail and nose for a sensitive and responsive ride.
The outline is fairly parallel all the way trough ofering tones of glide.
Features a deep nose concave to create lift and slow things down a bit when you get up front.


BOTTOM:
ROLLED TRI-PLANE HULL
RAIL:
50/50 FULL, SLIGHTLY PINCHED
---
WAVE SIZE :
ANKLE-HIGH TO SHOLDER-HIGH
SKILL LEVEL:
EVERYONE
---
STANDARD MEASURES:
9'0 TO 10'0
---