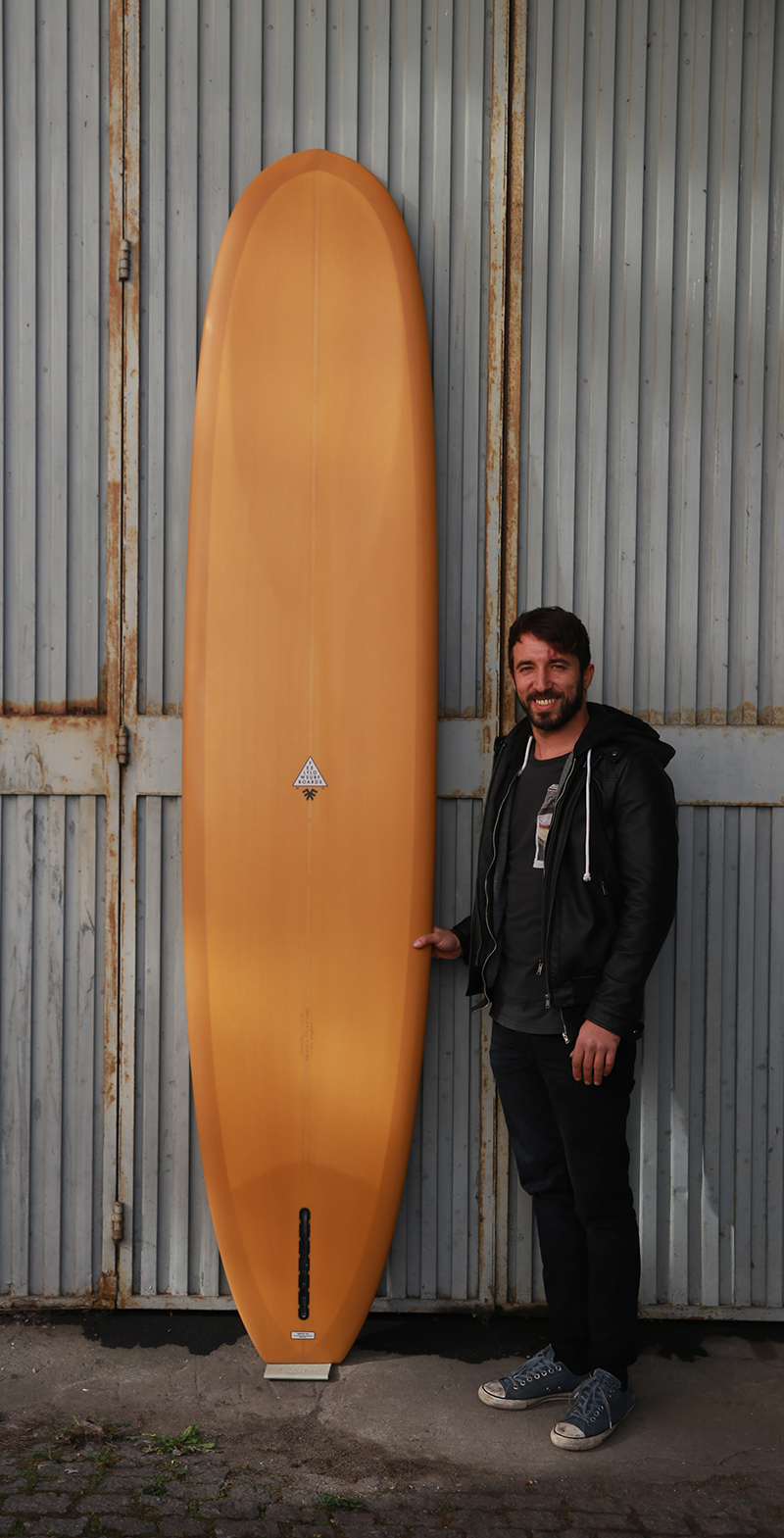 ︎
LOG
SWEET JANE
---
The SWEET JANE was designed having in mind the unpredictableness of shifting beach-brake surf. Unlike the NOSERIDER model designed to "run on tracks" when hanging in the nose, therefore more suitable for perfectly peeling point-break surf, the SJ offers quick and smooth pivot turns allowing to promptly rectify your positioning at the face of the wave for optimal noseriding in all kinds of waves.
The main diference in relation to the NOSERIDER is the placement of the wide-point to the back of the board, giving it a hip that will make it turn on the tail trough hard directional turns while holding its forward projection whereas the NOSERIDER requires more of a stop-and-go approach.
This is a model for surfers of any level and best suited for waves in the knee to head-high range with a little punch.



BOTTOM:
BLENDED NOSE CONCAVE / TRI-PLANE HULL / VEE
RAIL:
50/50 SLIGHTLY PINCHED
---
WAVE SIZE :
KNEE-HIGH TO HEAD-HIGH
SKILL LEVEL:
EVERYONE
---
STANDARD MEASURES:
9'0 TO 10'0
---